Did you solve the puzzle posted a while ago? In that case you already saw the teaser website for this: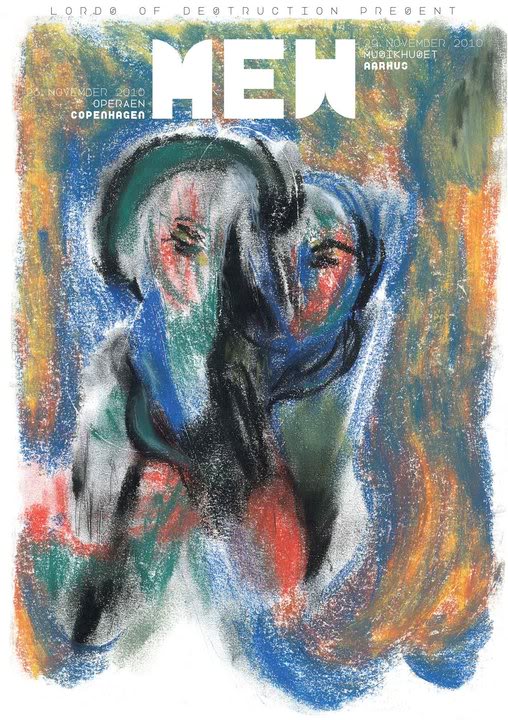 Poster artwork by Silas Graae.
These shows will be something special. There are only seated tickets to be sold and Mew have wanted to do shows like these for a long time. Now everybody has a chance to see the band in its full glory with all the visual aspects and state of the art sound in place. Operaen and Musikhuset are not ordinary venues, you know. Mew have played at Operaen only once before, in a charity event organised by Crown Prince of Denmark, Frederik.
You should definitely buy a ticket to Operaen (Copenhagen, November 28th) and/or Musikhuset (Aarhus, November 29th), seeing as it is quite possible that these will be the last European shows for Mew in a while. Tickets are on sale next Monday from the aforementioned links. As of now, there's no scheduled American tour in sight.
*****
IMPORTANT!!! URGENT!!!
Do you live in Denmark or nearby, and want to see Mew and Kashmir for free this September? We will give a ticket to TWO lucky winners randomly selected from email replies. Just send an email with your full name on it to admin (at) mewx.info. Title the email as Odense Contest. As the show is already on September 4th, you don't have much time. We will close the contest next Tuesday (August 31st) at noon Danish time (=12 o'clock CET).
We'll be back in just a few hours with a brand new interview and exclusive photos. STAY TUNED!