Spartan (adj.)
-Of or relating to Sparta or its people.
also spartan
-Rigorously self-disciplined or self-restrained.
-Simple, frugal, or austere: a Spartan diet; a spartan lifestyle.
-Marked by brevity of speech; laconic.
-Courageous in the face of pain, danger, or adversity.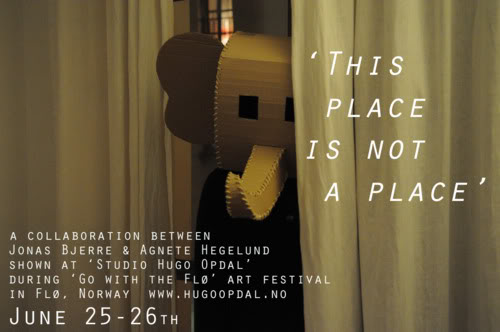 You've probably heard about this art piece to be shown in Norway later next month. Right now it seems that This Place Is Not A Place will be shown ONLY here, so if you are able to attend, you should. Unfortunately, it's not the easiest destination to get to.
"What's it about? Hmm.. hard to say, really. It's about lots of things, I guess. It's definitely pretty melancholy, both the visual side and the music. But it's uplifting too, weirdly enough. It's pretty excellent. It's a collaboration between Agnete Hegelund and me. I think it has much more of a feminine side to it than what I usually do on my own. We're still working on it, it probably won't be entirely finished until a couple of days before its showing in Flø."
Jonas Bjerre is still working on the Skyscraper -soundtrack as well, and people have been wondering online if we get a follow-up single for Kids Don't Fight soon. Like with Mew, these things take time.
"It's going really well, but I am having trouble letting go of it. I am still noodling with the details. The mixes are sounding very warm and sweet. Mostly slow songs, and instrumentals, and pretty spartan production-wise, which is what we were going for, it fits the film really well. I don't know the exact release date yet, as I am trying to be in sync with film premiere plans, which seem to be changing back and forth a lot. I guess there's a lot of planning to do, for film premieres. Similar to standard album releases, I guess. Hopefully album release during summer. Not sure about single, we'll see."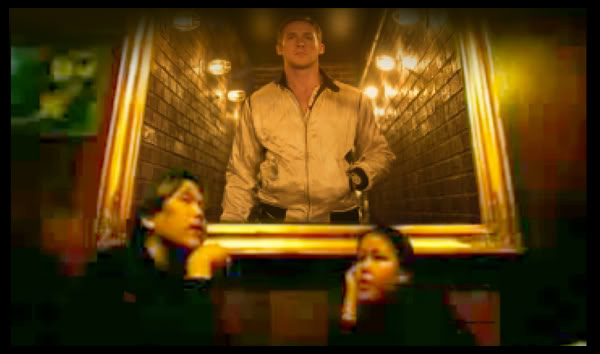 As you may know, earlier this month Nicolas Winding Refn won Best Director at Cannes Film Festival for his thriller Drive, starring Ryan Gosling. Best-known for his Pusher -films, Nicolas also directed I Should Have Been A Tsin-Tsi (For You) -video for Mew, and the music video is featured on Eggs Are Funny -DVD. Jonas remembers this video shoot very well.
"I remember it vividly. I had known Nicolas for a few years. While I was still in high school I did some editing for him, some of his really early experiments, so I guess he kind of owed me a favor. It was a no-budget scenario, but I think we did something pretty cool with it. We just spent one night on filming it, then Nicolas and I edited the video (reel to reel, no offline available at the time) and we also did a little bit of post on it, the field-doubling thing was standard, to make video look like film (it was shot on betacam sp). I like the action sequence with the chef cooking. His name was Fong. He opened up the first ever Chinese Grill Restaurant in Denmark, many years ago. It's on Istedgade 1 (in Copenhagen), and it's still there today, although I don't think Fong is still working. But that's where we shot it. I met Nicolas a few years ago and he said to me "you know I'm still really proud of that video", which made me smile. I'm so happy for him that he won for best director at Cannes!"
Thanks to Dabo De Lira for the image that combines Drive and Tsin-Tsi.
PS: If you are not following us on Twitter yet, now is the time. We will have a contest there and the winner will be the 5th – and last – to get our MewX 5th Anniversary -prize package next month. Without spoiling too much, Jonas is also doing something for these prizes. One of you will join the previous winners – Aleksi, Ainur, Christel and Jesper.